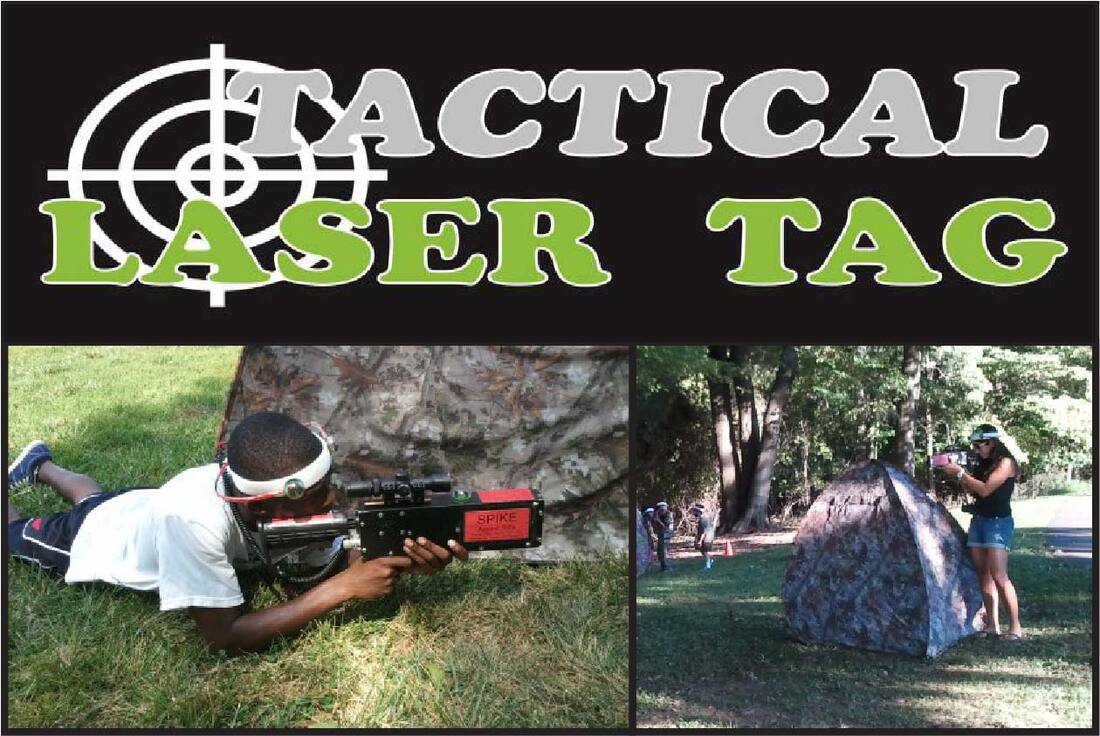 Mobile Laser Tag - We Come to You!
Outdoors or Indoors - Youth, Adult or Both (Age 7+)
Reliable, professional, best game play since 2005
Washington DC, Maryland, Virginia, Pennsylvania, Delaware, North Carolina & more states.
Great for birthday parties, youth groups, festivals, camps, block parties, team building and more.


Flexible Pricing Options

​One hour of action packed laser tag games with 16 blasters and our pop-up camo bunkers. Setup & supervision provided by our Game Master. You may have an unlimited total number of players (with up to 16 players in play at a time).
$249 (Fri-Sun) - $199 (Mon-Thu)
Each extra 30 minutes = +$50
​(Events can be as long as 8 hours)

Online Booking Process

---

Best Player Experience

We offer the best game play experience in the industry. Our blasters are equipped with scopes that are sighted in regularly, and shoot hundreds of feet to provide a fun tactical experience for youth and adult alike.

We use a respawn system so that tagged out players are never fully eliminated from play. Team scoring and objectives assure that no individual is left out on the fun.

A professional Game Master coordinates and supervises the activity for maximum fun and safety. Tactical Laser Tag is truly a blast!

Weather policy

Bad weather forecast? - No problem. You can cancel or reschedule your party short notice without penalty. Decision can be made as late as 2 hours before the Game Master begins driving to your location.

We can play in temperatures as low as 30 degrees, winds up to 25 mph with bunkers, and in a intermittent light rain or drizzle, or even if it is snowing.
Clean & Safe
Sanitizer is available at the gear-up table. Headbands have been eliminated to reduce contact surfaces so players only need touch the blaster. Our briefing and games easily allow for social distancing and mask wearing as needed. Tactical Laser Tag is a great safe activity that does not have to sacrifice any of the fun experience.
Tactical Laser Tag Company
Please review this website for the quickest answers to all your questions. Need additional information? Contact us with the links below.
Booking communication is by email:
​
info@tacticallasertag.us
(do not request a phone call)
​Mail: Tactical Laser Tag c/o Rodney Brown
11414 Isaac Ct, Hagerstown, MD 21742
Tactical Laser Tag is a division of Ironman Sports LLC